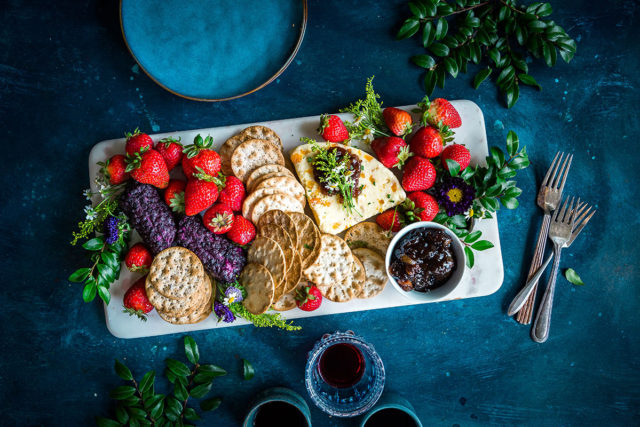 When it comes to culinary treats, Croatia provides a bounteous harvest for serious gourmands.
Thanks to its proximity to the shimmering Adriatic ocean and with miles and miles of picture-perfect coastline, the country is rightly known for its sweet and delicious seafood and shellfish. But there's much more to Croatia than fruits from the sea – go inland and verdant, fertile valleys and land produce stunning, grass-fed meats, fruity olive oil and sumptuous, world-famous wines.
You can eat and drink to your heart's content at restaurants and local konobas (taverns), but one thing you'll notice is that much of the food that you will eat is underpinned and informed by centuries-old traditions and dishes that Croats have passed down from generation to generation.
If you're serious about food, it's well worth keeping an eye on the indeginours foods and ingredients that are used in authentic dishes. Locals won't be offended if you stop them and ask for their favourite local eating establishments or dishes, and it's these konobas where you'll find the most traditional and authentic cuisine.
Try simply grilled fish drizzled with piquant Istrian olive oil and garnished with parsley, and then afterwards why not wash it all down with traditional Croatian rakija – a type of brandy – whose varieties include travarica (herbal), šljivovica (plum), medica (honey), višnjevac (sour cherry), smokva (fig) and biska (mistletoe).
Here are some of our favourite traditional, Croatian dishes, which will surely make you dream of the country, its heady food and wine and culinary heritage.
Peka
Popular throughout Croatia, this tender meat and vegetable dish is also called ispod čripnje (under the bell) – literally food that is cooked under a terracotta or iron lid over burning embers. Peka can include octopus, lamb, veal or chicken, and is often accompanied by potatoes.
Black risotto
Known locally as crni rižot, this rich, decadent dish is made with cuttlefish or squid, olive oil, garlic, red wine and its key ingredient squid ink, which gives an intense seafood flavour and black color.
Boškarin
The gray, long-horned Istrian oxen are a gourmet delicacy in the region, and Boškarin is served at both top restaurants and konobas in a variety of ways, including as carpaccio, in savory sauces with pasta or gnocchi, as salami or steak and as boškarin tail soup.
Brodetto
Also called brudet, this tasty fisherman's stew – that uses tomato as a base – originally comes from Italy. Traditionally, fishermen cooked it over an open fire using the catch of the day and would add vinegar to the pot to preserve the stew for longer.
Strukli
This delicious pastry, filled with cottage cheese and sour cream, originated over the border in Slovenia but today it's a popular Zagreb food.
Buzara
This simple dish of mussels in a wine broth with garlic and breadcrumbs is popular all along the Croatian coast.
Fritule
Commonly found on the Adriatic coast, these addictive, doughnut-like fried pastries vary from region to region – egg yolks, raisins, grated lemon or orange rinds, and even rakija or rum can go into the mixture.
Fuži and pljukanci
Fuži is quill-shaped homemade pasta and is often served with a truffle cream sauce or tomato sauces including beef, boškarin, chicken, rooster or wild game. Istrians also love chewy, hand-rolled pljukanci – pasta that resembles the shape of green beans – and njoki (gnocchi).

Punjena Paprika (Stuffed Peppers)
Bell peppers stuffed with a mix of meat and rice in tasty tomato sauce is a favourite in winter but it is eaten all year round throughout the country.
Soparnik
Soparnik is a savory pie filled with Swiss chard. It's a traditional Dalmatian dish that the Croatian Ministry of Culture has declared part of the cultural heritage of the country.
Istrian ham
Istrian pršut (or ham) is made of skinned pork leg, which is dry-salted with sea salt and seasoned with natural spices such as pepper and garlic, and sometimes bay leaves and rosemary. Unlike southern coastal Croatia, where Dalmatians smoke their ham, Istrians air-cure their meat with the strong northern wind of the Bura.