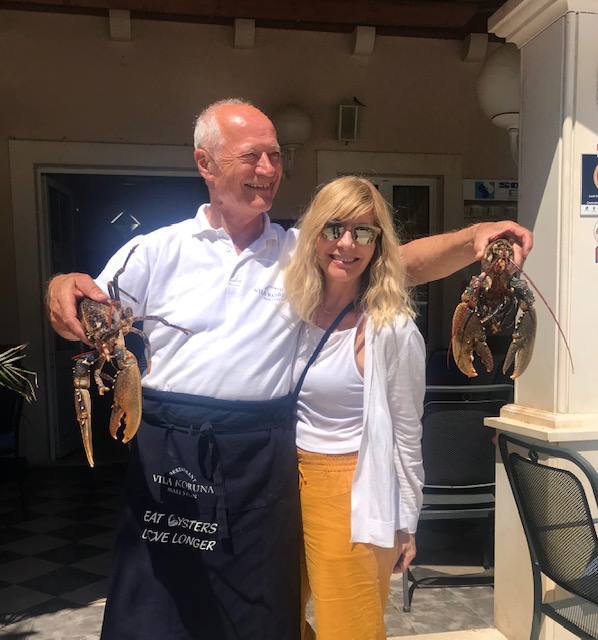 I was fortunate to be born in a country that is considered one of history's cradle of civilizations with a great cuisine. I am also fortunate to have travelled extensively and taste delicious food from many parts of the world. There are so many varieties of happy culinary experiences at street carts, cafes, and restaurants that I've loved in different places, both here at home and abroad, that it really has been impossible to pick "favorites."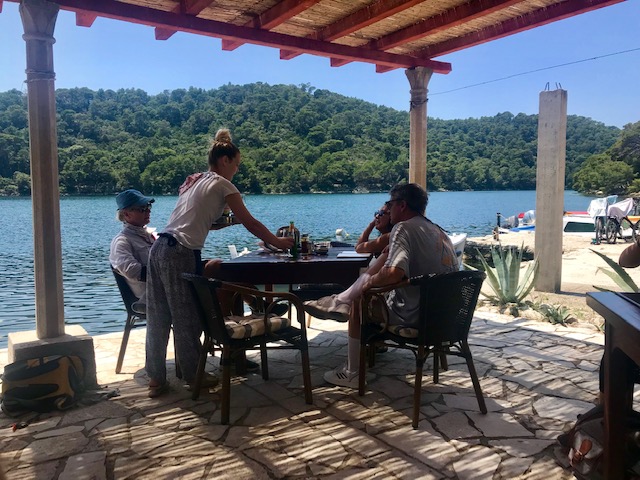 But not anymore. From the moment I set sail on The Ave Maria up the Dalmatian Coast with travel specialists www.adventurescroatia.com, I went into a fever dream of gastronomic and vintner's delight. I was in a suspended state of half reality, half fantasy where even though I had been told how fresh the seafood was, how ripe and delicious the fruits and vegetables were, and how beautifully simple, rich and hearty the wine was, I could not comprehend the amazing flavors of Croatia's harvest until I sat at many a table there while gazing at fortified city walls and over turquoise waters.
I'm a history buff, and that alone would make the trip there worthwhile. Croatia is rich with traditions molded by many of the world's most powerful empires and countries crisscrossing their way through this area, and leaving indelible and fascinating remnants of powerful mergers and clashes in the land. One could spend their entire trip exploring ancient Roman footsteps, through medieval times, up to WWII and then the destructive Balkans war in the 1990's.
Is it beautiful scenery and landscapes you're seeking? It's all there. Walk one of the enchanting ancient streets of its busier cities like Dubrovnik and Split and marvel at the architecture, or take off to the quieter and lovely Elaphiti islands and relax, sail to the surreal Blue Caves, or head to spectacular Plitvice Lakes National Park for jaw dropping vistas of natural beauty.
Are you into athletic adventures while on your trip? From bike riding, to hiking, to swimming and scuba diving, to sailing and kayaking, yes, you can experience all that everywhere you turn as well.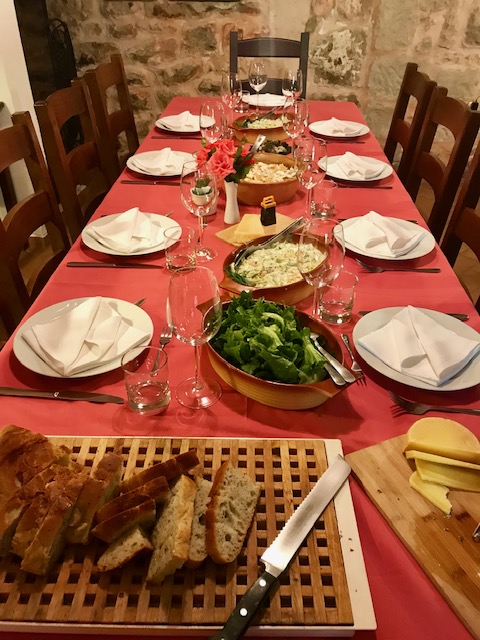 Yet the common denominator throughout your travels in Croatia will be the food, because the food there is a star in its own right, and let's face it, it's ultimately always about the food!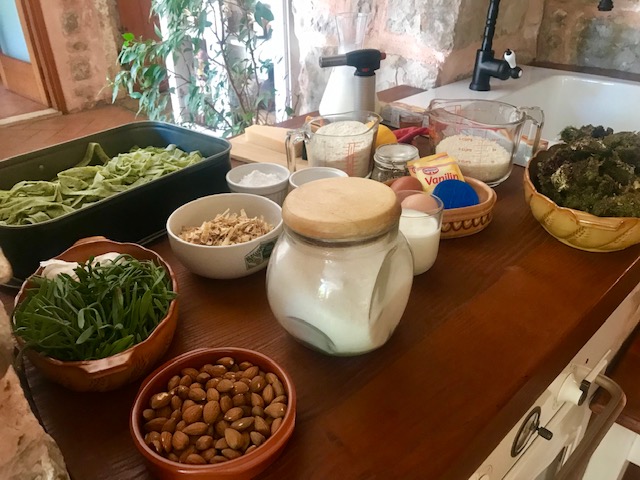 While Croatian cuisine has been described as more "simple" than many of those throughout Europe, its flavors are deep and complex. The proximity of the sea to inland farming and grape harvesting is so close that the locals and travelers alike are always guaranteed freshness of product at every meal. On many occasions we waited for the recent morning's catch from clear blue waters to be served up to us on rustic earthen platters. Whether prepared in the kitchens of the local cafes, or outside on fire pits, the tastes of the sea were lightly dressed with local olive oil and herbs. Meat slow cooked in peka was as tender as butter. Bowls of vibrantly colored vegetables from local farms, and fragrant pasta or potato dishes glistening with butter often accompanied the main course. One could not ask for more perfectly balanced and delicious meals anywhere.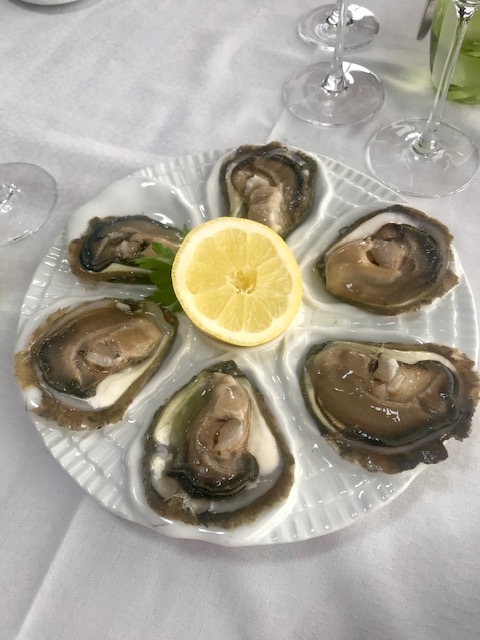 One lunch found us at the charming café Pikala, on the island of Mljet. We were seated outside under wooden canopies next to flowering vines. I took a spoonful of vegetables first and savored their simple freshness. Then I reached for a bowl of small potatoes next and remember the moment I bit into the first one. It tasted of sweet earth with a hint of salt. I ate a forkful of my silvery fish, then more potatoes while drinking a glass of crisp white wine. Looking out over the sparkling water while the fishermen unloaded their boats, I was perfectly content with life at that moment in time.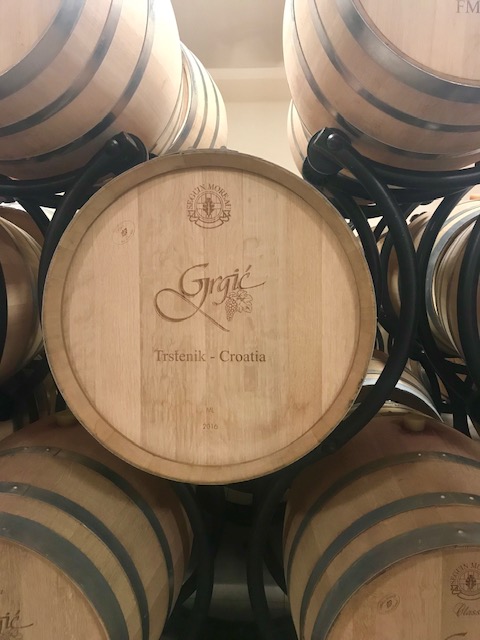 Another day we visited the Brautovic family owned organic farm in the Konavle region, southeast of Dubrovnik, where the ingredients they use for cooking for themselves and their guests were picked right out the back door. Small bowls were laid out on a shelf filled with herbs, olive oils, lavender, and nuts, all to be used in the preparation of our lunch that afternoon. Trays of spirits and liqueurs produced on the farm were presented by our gracious hosts for sampling. We sat and watched our meal being prepared of freshly caught fish and 'sea eggs' that very morning, pasta made from scratch, recently picked lettuce still warm from the sun, and a beautiful lavender olive oil cake for dessert. Toasts were made with robust local wine. Hands down it remains one of the best dining experiences in all my travels.
There are wonderful vineyards in Croatia, and wine production there dates back over 2,400 years. With Croatia's entrance into the EU in 2013, and growing interest of the local wines by tourists traveling to the country, one can find many pleasing varietals to sample. My focus remained on one vineyard that has held a special place in my heart in California: Grgich Hills Estate, aka Grgic Vina in the beautiful town of Trstenik. The first time I drank a glass of Grgich in Napa Valley, I fell in love. As any respectful wino will tell you, yes, it's possible to fall in love with certain wines. And many of you reading this will remember that the 1973 Chateau Montelena Chardonnay crafted by Mike Grgich won the Judgement of Paris blind taste testing in 1976, setting off shock waves around the world and putting California winemakers on the map. At the winery in Croatia, I sat in the lovely main building overlooking the dreamy Adriatic Sea as we sipped the white Grgic Posip, and the red Plavic Mali. It was here that I was transported to that half dream state again, not wanting to leave as the sun was shining over the water, and questioning if I could start all over again in life as a sommelier. I know one thing for sure; I would do it in this vineyard, in this lovely part of the world, and with platefuls of delicious Paski Sir Cheese. Dalmatian Prsut smoked ham, and fresh fish to enjoy before retiring at night. I will order that up for my next life!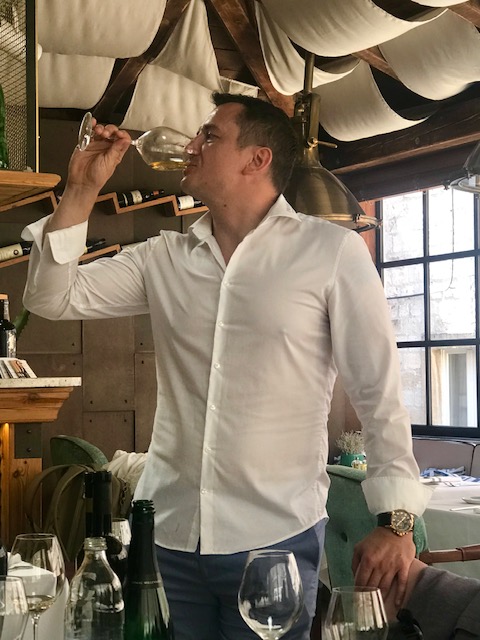 The abundance of so many quaint and family owned establishments create a wealth of delicious dining options throughout the country, so was it really necessary to dine at Michelin Guide recommended Proto, located in the heart of Dubrovnik's historical core? Technically no, but if you're going to splurge on one fancy meal while in Croatia, this one would rank with a few chosen others in indulgence. The array of food that was served to us was amazing. Renowned for its seafood, Proto also offers popular meat dishes as well. And the wealth of seasonal vegetables perfectly cooked by the chef and kitchen staff make this restaurant a memorable dining experience not to be missed.
I could rhapsodize forever about Croatia's culinary abundance, but you need to explore it for yourself. Go on this delightful journey and create your own dreams as well. I'll be going back for many reasons, but mostly to eat and drink my way throughout the country again. See you there!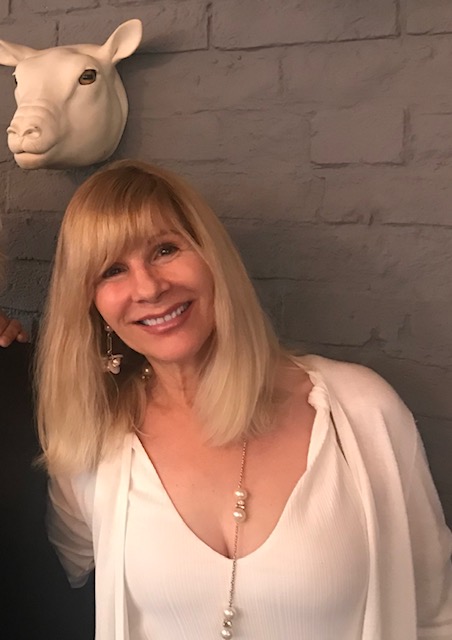 Laurie Anne Marie has worked both as a corporate and private chef and caterer. She has written several restaurant reviews and food articles. Her last cookbook, Cuisine del Sol, was done in collaboration with Michelle Brien in 2016 for Special Olympics Southern California. Her new book, Cooking with Charly, will be out in 2020, and will feature recipes from her many travels including Croatia with www.adventurescroatia.com.