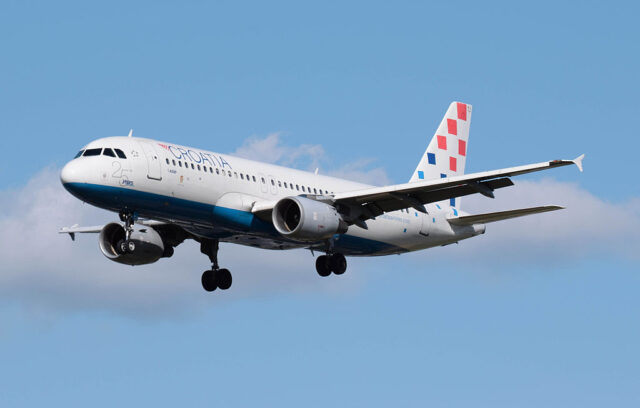 Golden beaches, mesmerizing history, and friendlier price tags than Western Europe position Croatia as one of Europe's most thriving tourist destinations.
If you're considering a trip to Croatia there is a strong chance you will be arriving via the beauty of air travel. In this aviation fuelled guide we explore everything to do with air travel in Croatia. From the international airports that serve the country, to particular airlines and routes of interest as well as a hidden cave buried deep beneath one of Croatia's busiest runways!
Lets kick off our guide with Croatia's very own flagship airline, Croatia Airlines.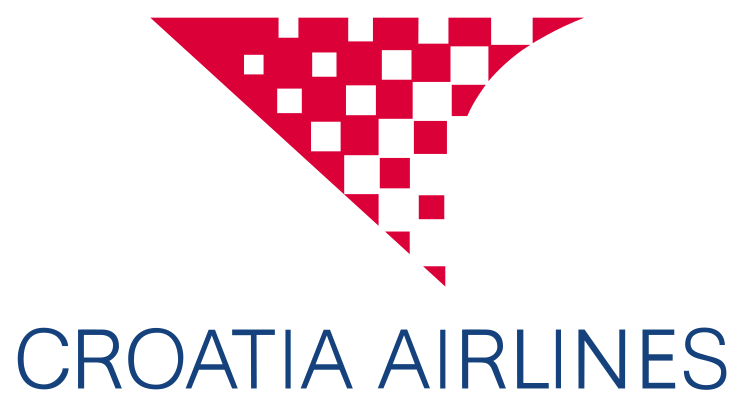 Croatia Airlines – The Facts
Founded: 1989
Alliance: Star Alliance
Headquarters: Zagreb, Croatia
Hub: Franjo Tuđman Airport, Zagreb
Croatia Airlines – The History
Croatia Airlines is the state owned national airline of Croatia. At present the airline flies a small to medium number of European routes, stretching as far north as Helsinki to as far west as the sun kissed shores of Lisbon. Skytrax rates Croatia Airlines as a 3 star airline with reviews moderate at 6/10 for overall rating and special marks assigned for customer service at 4/5 stars.
Founded in 1989 the airline started its journey as 'Zagal', flying a limited number of cargo services for transport giant UPS. After the first democratic election held in Croatia during the summer of 1990, the airline made its transition to 'Croatia Airlines' on July 23rd 1990. Throughout the 1990s the airline experienced a period of expansion, welcoming its two millionth passenger in 1996 and becoming the
first airline to fly to Sarajevo after the end of the Bosnian War in 1997. In November 2004 the airline took a big step by becoming a Star Alliance member, allowing it to work in partnership with some of the world's most distinguished airlines.
Top Tip:
When booking your flight to Croatia it can be wise to book with United or other Star Alliance member airlines (Austrian, Swiss, SAS, LOT, Lufthansa) due to the benefit of smooth luggage handling. If your first carrier is a Star Alliance member, your bags will be checked through to your destination, a blessing when catching onward connecting flights. If you start your journey on a non member carrier, you may have to pick up your bag, go through customs, carry your bags through the airport to the connecting gate, and then recheck them with Croatia Airlines or other connecting airlines.
Croatia Airlines Today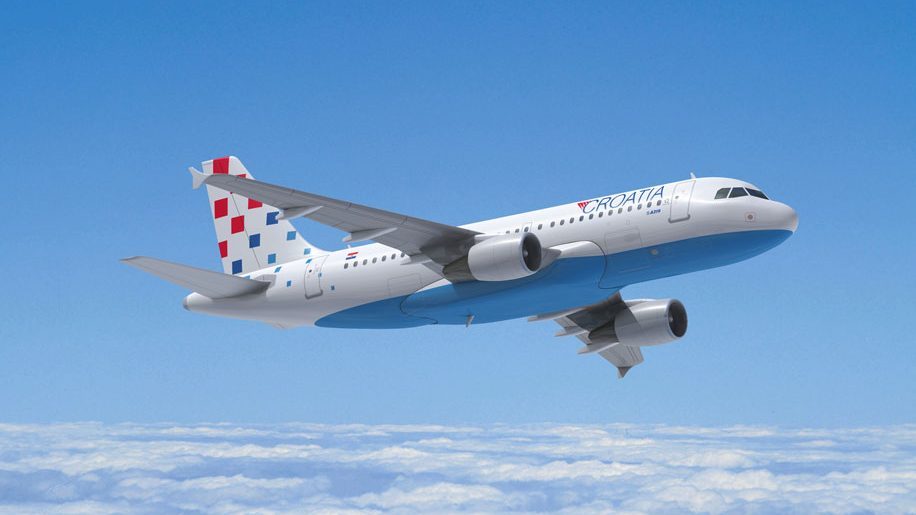 Today the airline comprises of a small fleet of 14 aircraft with seven Airbus planes (A-320 & A-319) and seven DeHavilland Dash aircraft, used for shorter haul routes. As of February 2020 the airline serves six domestic destinations throughout Croatia as well as 30 international destinations across 23 countries.
In 2019 Croatia Airlines celebrated its 30 year anniversary by carrying over 2 million passengers bringing its total to over 40 million since it began its aviation journey back in 1990. Unlike any of its low cost rivals, food and beverages are served on board all domestic and international flights!
Major International Destinations Served By Croatia Airlines:
Barcelona (BCN)
Berlin (Tegel)
London (Heathrow)
London (Gatwick)
Milan (Malpensa)
Paris (CDG)
Rome (Fiumicino)
Vienna (VIE)
Contact Croatia Airlines
You can contact Croatia Airlines using the details supplied below
Email: contact@croatiaairlines.hr
Online Bookings: flyonline@croatiaairlines.hr
Call: + 385 1 6676 55 (international numbers)
Other Airlines & Destinations Serving Croatia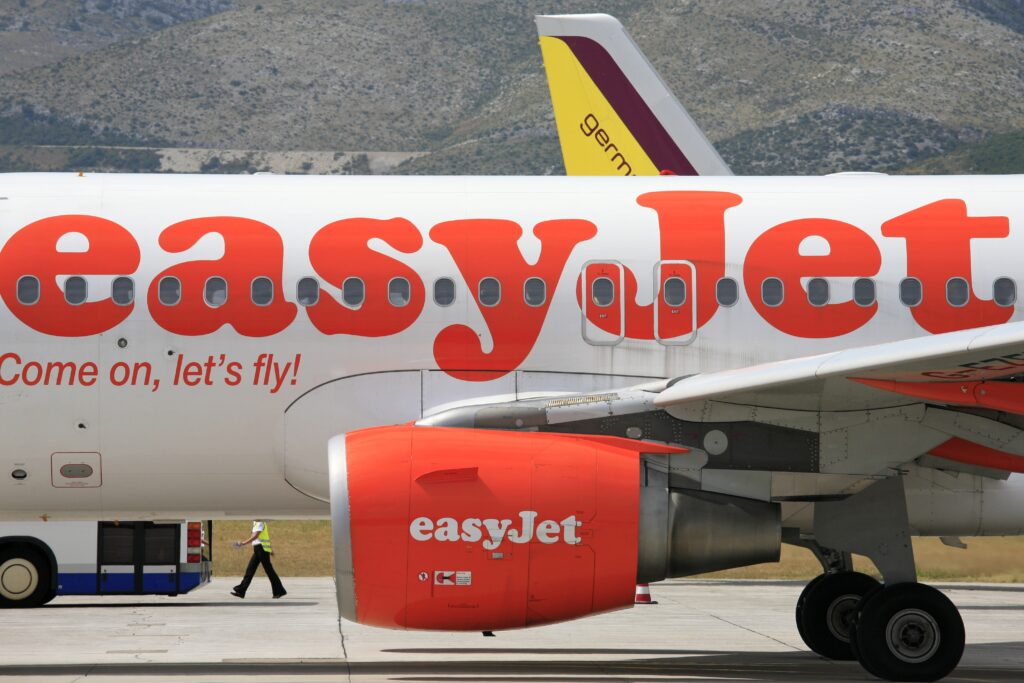 As well as Croatia Airlines there are a vast choice of competitors that serve Croatia's thriving airport scene. The growth of low-cost airline travel across Europe in recent years has fuelled growth in the country with Ryanair, EasyJet, Wizz Air and Jet2 all fighting it out for their slice of the pie, with flights incoming from a wide variety of destinations throughout Europe.
Croatia's Busiest Airports
Croatia Airports By Passenger Traffic
| | | | | |
| --- | --- | --- | --- | --- |
| Airport | Airport Code | Pax 2017 | Pax 2018 | Growth |
| Zagreb | ZAG | 3,090307 | 3,334,326 | 7.90% |
| Split | SPU | 2,816679 | 3,121623 | 10.83% |
| Dubrovnik | DBV | 2,323065 | 2,539412 | 9.31% |
| Pula | PUY | 587,349 | 708,574 | 20.64% |
| Zadar | ZAD | 589,676 | 603,994 | 2.43% |
| TOTAL | | 9,407,076 | 1,0307,929 | 9.31% |
Sources: Anna.Aero & Statistika
As shown in the table above, the busiest airport in Croatia is the capital Zagreb which served over 3 million passengers in 2018. Seasonally from May to September both Split and Dubrovnik carry more passengers than Zagreb due to the vast increases in tourism, but the capital narrowly holds down the yearly crown for 2018, just ahead of Split. In terms of growth, Pula is growing rapidly with an over 20% increase from 2017 to 2018, spurred on by EasyJet's strong presence.
Flights From The USA To Croatia
Historically direct routes between the US and Croatia were non-existent, but in recent times that narrative is changing for the better. Seasonally from June until September, American Airlines now offer a twice weekly direct service between Philadelphia and Dubrovnik with a flight time of around 9 hours.
Alternatively, from most major US cities you can reach Croatia with one simple change at many of Europe's major cities. Common options include stopping over in places such as London, Paris, Berlin or Barcelona where you can usually catch an onward flight to either Zagreb, Split or Dubrovnik.
Croatia's Major Airports
Zagreb Airport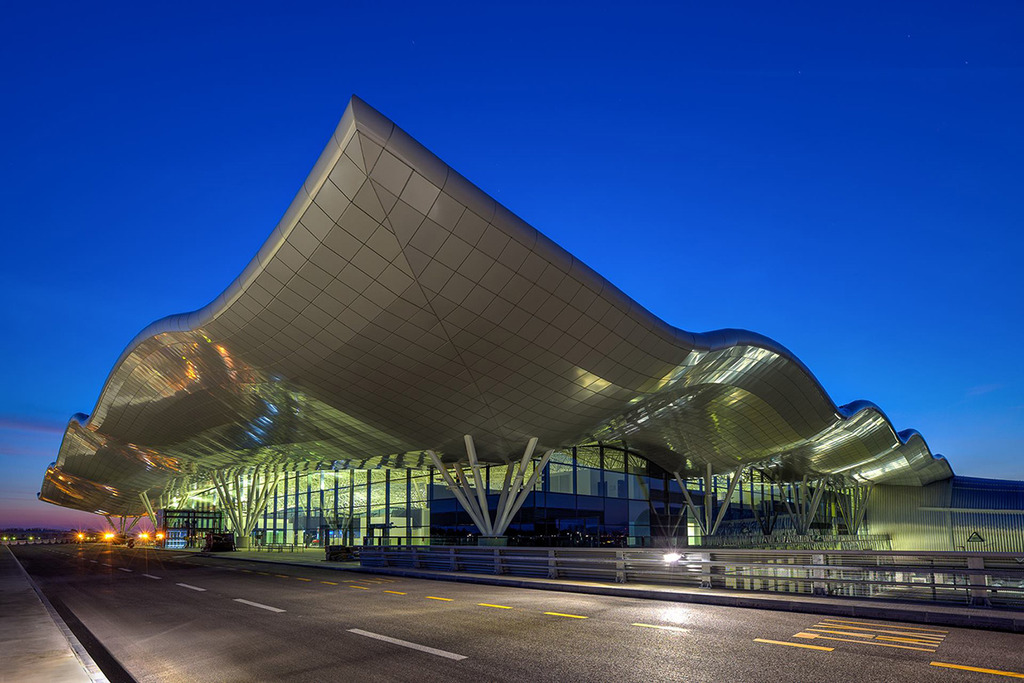 Most Popular Route: Frankfurt
Busiest Airline: Croatia Airlines
Franjo Tuđman Airport in Zagreb is the biggest and busiest airport in Croatia. If a direct flight to Dubrovnik or Split is not available then Zagreb serves as an excellent alternative with plentiful connections and transport options available. The airport tends to serve flagship carriers rather than low-cost airlines with neither Ryanair, Easyjet or Wizz Air currently serving the nation's capital.
Transfer Times:
Zagreb City Centre: 30 mins
Ljubljana: (Slovenia): 2 hours
Zadar: 3 hours
Split: 4 hours 30 mins
Dubrovnik: 6 hours 30 mins
Split Airport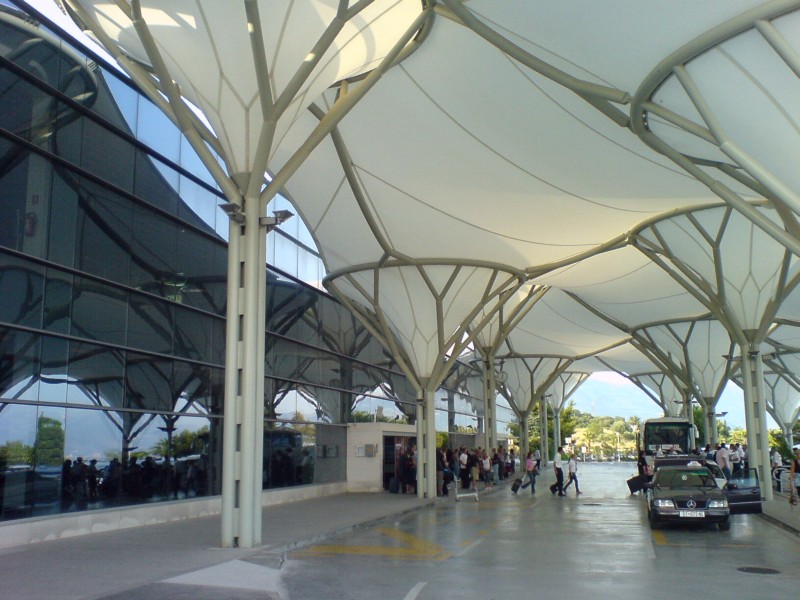 Split Airport, also known as Resnik Airport, is located around 20km from Split. The airport is small in stature with just one runway and terminal building but is increasingly serving more and more passengers due to increased demand from tourism. Transfers from the airport to the town centre tend to take around 30 minutes with an airport bus and private taxis available for hire.
Split Airport serves as the main option for people looking to travel to the popular island resorts of Hvar, Brac and Korcula with regular ferries in the summer months departing from the Split ferry port. The airport also serves as the closest option for visiting Bosnia & Herzegovina's fabulous destination of Mostar, being just slightly closer than its southern neighbour, Dubrovnik airport.
Transfer Times:
Split City Centre: 30 mins
Zadar: 1 hour 30 mins
Dubrovnik: 3 hours
Zagreb: 4 hours
Dubrovnik Airport
Known as the Pearl Of The Adriatic and listed as a UNESCO World Heritage Site, Dubrovnik is one of the most popular tourist destinations in Croatia. Its airport, known as Čilipi Airport by locals due to the town in which it technically resides, is located around 15km south of the city centre with transfers tending to take around 20-30 minutes.
If you are wanting to head to the Montenegrin coast to explore the wondrous city of Kotor, Dubrovnik serves as a convenient travel location. The airport is located just a 20 minute drive from the border and is less than a 90 min drive through the winding roads of the bay of Kotor that overlook stunning scenery and shimmering azure waters. The journey in fact, takes almost an identical amount of time than if you were to travel from the nation's capital Podgorica, but with surely far more mesmerising views!
Fun fact: Dubrovnik airport actually sits directly on top of the Đurović Cave. With archaeologists dating the cave back to the bronze and iron ages and at nearly 700 feet long, it provides incredible food for thought when sitting on the runway! More recently the cave was open to the public, but at the time of writing due to the development of the airport the cave is currently closed to the public.
Transfer Times:
Dubrovnik City Centre: 30 mins
Kotor (Montenegro): 1 hour 30 mins
Split: 3 hours 30 mins
Zadar: 4 hours
Zagreb: 6 hours 30 mins
Personalized Travel In Croatia
As destination specialists we specialize in providing unique, exclusive and personalized travel to Croatia and its surrounding countries. With our wealth of knowledge on Croatia and the region, our teams based in the United States and Croatia are on-hand to answer any questions you may have when booking your dream trip. From individual itineraries, to exceptional excursions and luxury cruises you can count on us to make your perfect vacation a reality.